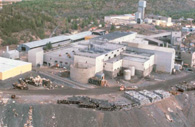 Beaverlodge Mine & Mill (1983)
Beaverlodge Decommissioned Property
The Beaverlodge uranium mine and mill produced uranium in northern Saskatchewan for 30 years, from 1952 to 1982. From 1982 to 1985 it was decommissioned and reclaimed to standards approved by federal and provincial regulators.
Beaverlodge was the first Canadian uranium mining operation to be formally decommissioned. Ongoing monitoring of the decommissioned facilities was part of the original decommissioning plan.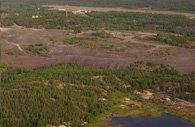 Decommissioned Mine & Mill (2008)
Cameco is contracted to manage the property on behalf of the owner, Canada Eldor, and carries out monitoring and maintenance of the site. The goal is to safeguard the local people and environment around the properties and properly manage them in the long term.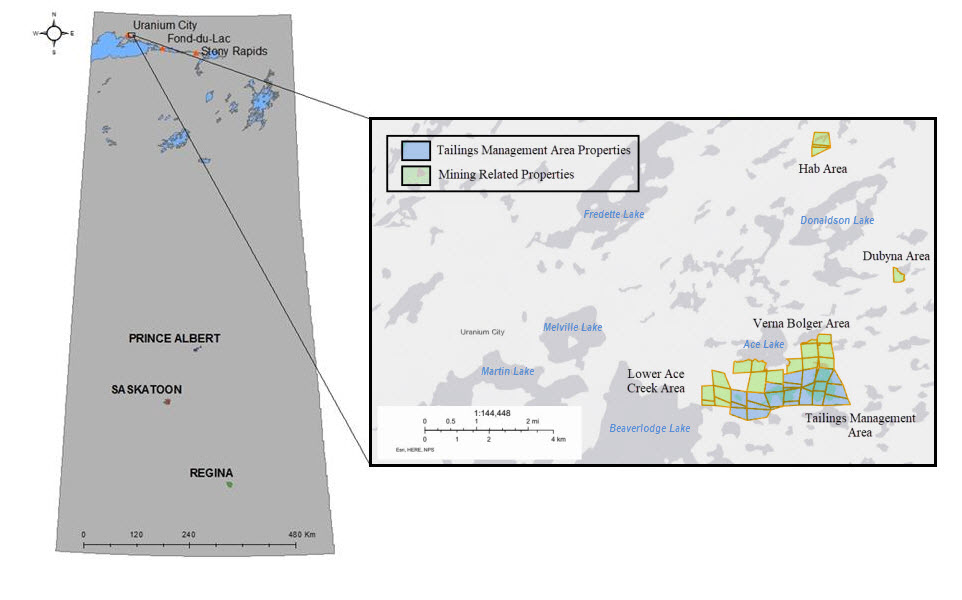 Engagement
Annual Public Meeting
In 2022, Cameco adapted its engagement for the decommissioned Beaverlodge properties and recorded an annual update in conjunction with the annual public meeting held in Uranium City in an effort to provide information to all those interested. The 2022 update included presentations from the Canadian Nuclear Safety Commission, Saskatchewan Ministry of Environment, as well as the Ministry of Energy and Resources regarding Cameco's plans to transfer additional properties to the Province of Saskatchewan, Institutional Control Program. In addition, Cameco provided an update on Beaverlodge activities and the application to request a two-year licence renewal.
Watch the video recording of the annual update.
Public Tour
Due to the COVID-19 pandemic and related public health restrictions, Cameco was unable to conduct its annual in-person public tour of the Decommissioned Beaverlodge Properties in conjunction with the public meeting in 2021. A short video was prepared in 2020 and updated in 2021, as part of our ongoing engagement efforts, to help those interested reconnect with the land and see the decommissioned Beaverlodge Properties from a new perspective. Some of the properties are in remote areas, which makes access difficult. The virtual tour made it possible to visit areas we do not normally see on the site tour.
Check out the video to tour some of the Beaverlodge properties. Note: footage was updated in August 2021.