Beaverlodge Decommissioned Property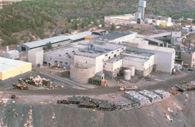 Beaverlodge Mine & Mill (1983)
The Beaverlodge uranium mine and mill produced uranium in northern Saskatchewan for 30 years, from 1952 to 1982. From 1982 to 1985 it was decommissioned and reclaimed to standards approved by federal and provincial regulators.
Beaverlodge was the first Canadian uranium mining operation to be formally decommissioned. Ongoing monitoring of the decommissioned facilities was part of the original decommissioning plan.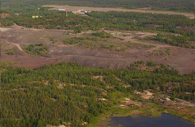 Decommissioned Mine & Mill (2008)
Cameco is contracted to manage the property on behalf of the owner, Canada Eldor, and carries out monitoring and maintenance of the site. The goal is to safeguard the local people and environment around the properties and properly manage them in the long term.